The Best Truck Accident Lawyer in Tampa Bay.
Text Brian Directly 24-7 at 813-992-4878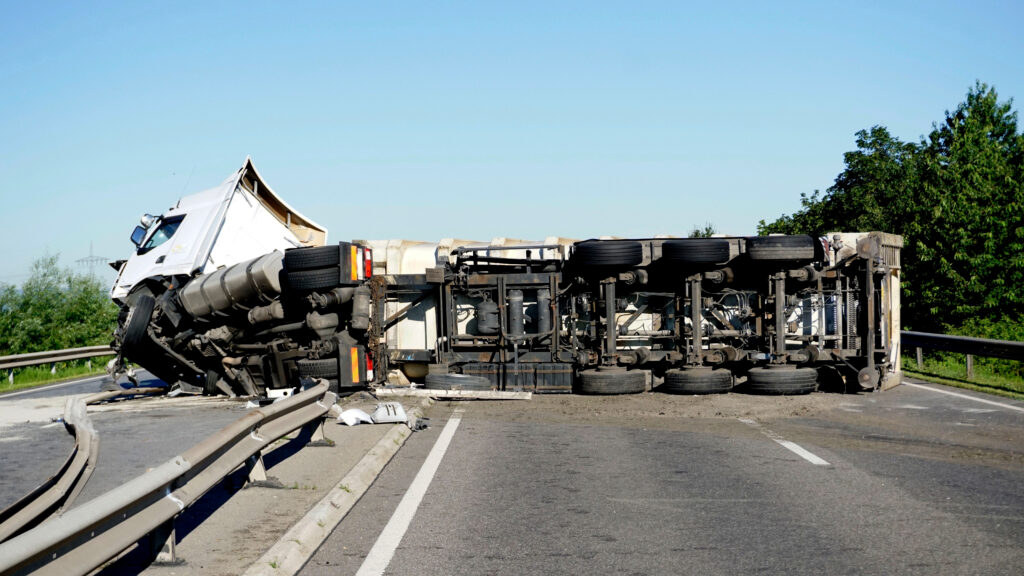 If you've sustained injuries from a truck collision in Tampa, FL, a skilled attorney who specializes in central Florida truck accidents can assist you in obtaining the appropriate compensation from the negligent party. Text Brian Esposito anytime of day to schedule a free consultation for your truck accident injuries now.
Don't allow the insurance provider to underestimate the value of your claim or shift blame unfairly onto you for the accident. For over 10 years, Brian Esposito has represented victims and their loved ones involved in truck accidents. Get in touch with our personal injury law office in Tampa for a no-obligation, free case evaluation and receive guidance from a member of our legal team.
Why Brian Esposito For Your Tampa Truck Accident Case?
Esposito Law firmly believes that people injured in truck accidents should not be left to fight insurance companies on their own. We'll fight for you to receive the rightful compensation you deserve!
We will provide you with the legal representation you need to get justice for your injuries, allowing you to concentrate on your recovery and future.
By choosing Esposito Law, you can expect:
Guidance and legal advice for all your truck accident questions

We'll handle all administrative tasks and communications with the authorities

An independent investigation of the accident scene to gather all necessary information and records

Collaboration with experts in various fields to assess your damages accurately and build a robust case

Negotiation with the at-fault driver's insurance provider on your behalf

Presentation of a compelling case to a jury to pursue fair compensation if required
We are knowledgeable of Florida's legal process related to truck accidents, including the applicable laws and trucking regulations. Give us a call at 877-ESPO-LAW to schedule a no-obligation consultation with Mr. Esposito today.
Stats About Truck Accidents in Florida
Every year, commercial trucks are involved in thousands of accidents in Florida. In 2019, these accidents resulted in almost 350 deaths. That lands Florida as #3 in commercial truck accidents in the U.S., only surpassed by California and Texas. Truck accidents are a serious problem in our state, and victims of these accidents need high-quality legal representation when they are injured and facing a lifetime of disability.
Causes of Truck Accidents
There are many potential causes of truck accidents, but the most frequent cause is by far human error. According to one study, human error accounts for almost 87% of commercial truck crashes. The federal government has mandated regulations to prevent some of these errors, but protocols are often ignored in truck accident cases. Driver fatigue is of particular concern in commercial trucking, as drivers often spend long hours on the road without proper sleep. Other causes include mechanical failure, poorly maintained roadways, poor weather conditions, intoxicated driving, and lack of experience.
Injuries Sustained During Truck Accidents
We see all kinds of injuries from commercial truck accident cases, from minor and temporary to severe and permanent. Just a few of the conditions we see include:
Broken bones

Soft tissue injuries

Internal injuries

Eye injuries

Back and neck injuries

Chest injuries

Concussion injuries

TBI and other brain injuries

Spinal cord injuries/paralysis

Knee injuries

Nerve damage

Amputations
No matter what type of injury you've sustained after a Tampa truck accident, we can get you the financial compensation you need to cover your treatment and recovery.
Damages You Can Claim in a Florida Truck Accident Case
Potential compensation after a truck accident is much more than just the cost of repairing your vehicle. When getting our client's financial compensation for all of their expenses and damages, including:
Medical bills during treatment and recovery

Pain and suffering

Mental trauma

Permanent scarring

Disfigurement 

Property damage

Lost income

Reduced earning capacity

Diminished quality of life
Determining Fault in Tampa Commercial Truck Accidents
Faults in commercial truck accident cases can be very complex. Truck accident cases often have more than one responsible party. The driver of the truck or other vehicles involved in the accident, the owner of the truck, the owner of any trailers, a fleet maintenance company, or even the logistics company that plans the truck's routes could all be at fault. We'll help you figure out exactly where the blame lies, so you can take the appropriate parties to court and get the help you need after the accident.