Brian Esposito Tampa Auto Accident Attorney
Text 813-992-4878 for fast answers.
Brian Esposito - Car Accident Attorney Tampa Bay
Have you been in a Tampa car accident? You need qualified representation ASAP.
Being in a car accident is always serious, even when the accident is minor. We understand that being in a car accident is hard and stressful, and we want to be there to help support you through it. Our car accident attorneys at Esposito Law Firm bring experience, competence, and compassion to the table after your accident.
Don't wait until you're struggling with the aftermath of your car accident. Contact a qualified car accident lawyer right away so we can help make the process easier.
A car accident doesn't have to define your life. Having a car accident lawyer on your side will help you get back to normal life faster.
What Does A Tampa Car Accident Lawyer Do?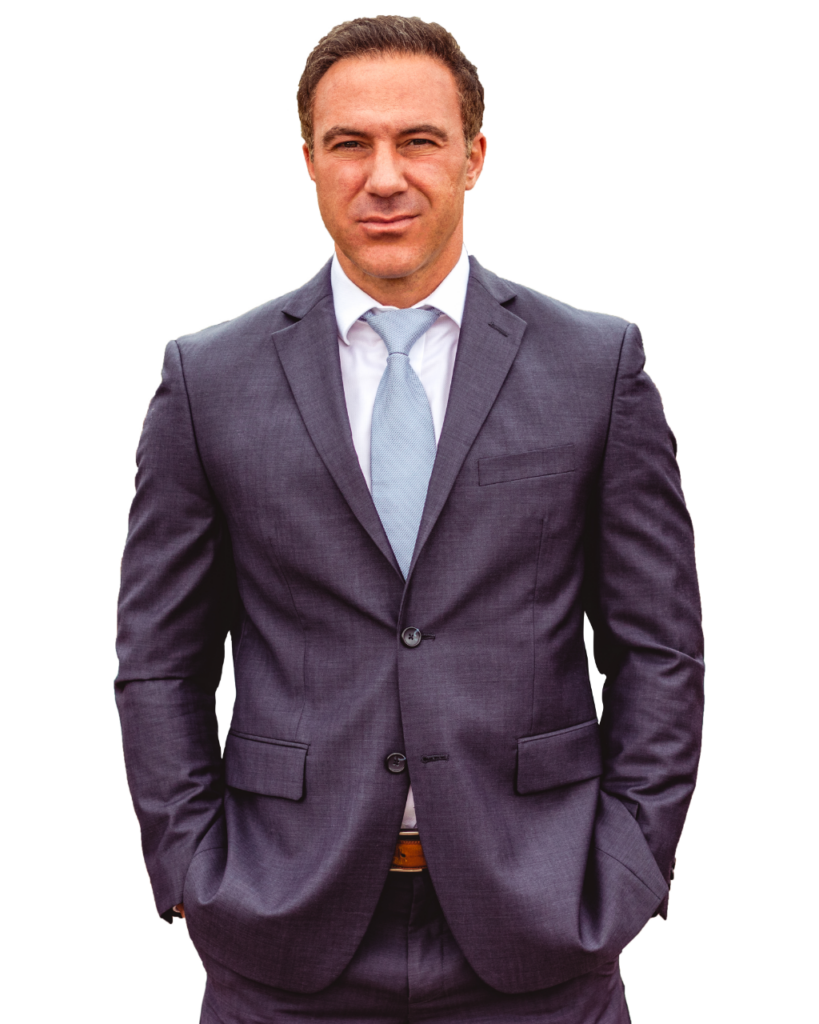 A lot of people think that car accident lawyers are only involved in car accident cases once you go to court, but that isn't true. The truth is that most car accident cases never actually get to a trial court, they're resolved long before.
So what do car accident lawyers do if they don't just represent their clients in the courtroom?
A good attorney focuses on their clients and their client's needs. Sometimes a client is better served by negotiating for a better settlement with an insurance company, while others are well served by taking a case to court and trying to get a trial verdict.
Attorneys also help put together the case, determine what a car accident might be worth, and put numbers to non-monetary costs.
For instance, if you're a hairstylist and your arm is broken in a car accident with a negligent driver the cost of that car accident is much more than your medical bills for the care of the arm. A broken arm represents lost income, lost income opportunity, and potentially ongoing loss of income depending on how well it heals.
Car accident lawyers can help figure out what those costs are and argue on your behalf to make sure your accident settlement makes sense.
How Car Accident Cases in Tampa Bay Work
Unless you've been in a car accident that went to court you probably don't know many details about what a car accident case means.
This is a brief overview of how car accidents work and what you can expect when you work with a car accident attorney.
Determining Fault in Tampa car accidents
Determining fault can be difficult with car accidents. There are a lot of car accidents that happen because of outside situations, like an unexpected part failure even in a well-maintained vehicle. 
Even in cases where car accident fault seems clear, there may be legal considerations that make it difficult to assign fault in each situation. 
In most cases, the fault is initially assigned by the police officers that respond to an accident. In cases where no police officer responded other kinds of investigation might be used to help determine fault in an accident. 
What are Partial Fault Accidents?
In a lot of car accidents, no one is 100% at fault for the accident. This matters because it can impact who is liable for what and may make your case more complicated. In partial fault accidents, the people involved in an accident will be assigned a percentage of the total fault. 
What Is The Difference Between No-Fault States and Having No-Fault In A Tampa Accident
Having no fault in an accident basically just means that the police officers determined that you were not to blame for the accident on the scene. 
However, if you live in a no-fault state, that means that you can petition your own car insurance to cover personal injuries and other costs associated with a car accident regardless of who was at fault. Drivers in no-fault states are also usually required to carry personal injury protection, or PIP, insurance as part of their car insurance. 
Pre-Litigation Phase
Very few accidents go straight to litigation. In most cases, you'll have some time between the accident while you and your car accident attorney are evaluating the case and deciding if it's worth pursuing additional litigation. 
In some cases, your car accident lawyer may be able to get a good settlement for you just by calling the insurance company, or you may decide that settling out of court would be better than going through the formal process. 
Your car accident lawyer may also advise you that it's best not to move forward with a case, depending on the situation. 
Evaluation
The evaluation phase is usually just the first meeting or the first couple of meetings with your car accident lawyer to determine if you have a good personal injury case. 
In your meeting, you should expect to go over the details of your case, as well as your experiences since the accident. Your lawyer will ask a lot of questions, and some of those questions may seem repetitive. Don't worry, they're just trying to make sure they have the facts right and are exploring the case from different angles to make sure you have a reasonable case. 
It's also a good idea to ask your lawyer questions too! Asking questions will help you understand your case from a legal perspective. Plus, your lawyer's answers may help you figure out if they're a good fit for you, or if you want to work with a different attorney moving forward. 
Most car accident attorneys offer these consultations for free since they happen before you start working on a case. 
What Should I Document Regarding My Accident?
You may already have some documentation of the car accident before your evaluation with the car accident attorney. That's a good thing, and you should make sure to bring any documentation you already have to your consultation.
However, chances are that you won't already have all the available documentation, or that there may need to be ongoing documentation in the case of injuries. 
That means that you and your attorney will work together to get a more complete picture of what happened in the accident and the effects of that accident and any ongoing costs. 
There is a lot that can go into the documentation phase, and the more complicated your case the longer it may take to fully document your accident. That's a big part of why it's so important to contact your car accident attorney as soon as possible, that way they can start collecting documentation sooner and have your case ready faster. 
Contacting your attorney right away also helps avoid issues with the statute of limitations on your accident. Plus, the more time your attorney reasonably has for documentation the easier it will be for them to build a complete case on your behalf. 
his phase continues in many of the other pre-litigation phases we're about to talk about. 
Negligence Investigation
The Negligence investigation is another phase looking at who might be at fault for your accident. Negligence can extend beyond the people involved in the accident in some circumstances, like if a manufacturer knew about a part issue that contributed to your accident. 
Your lawyer will typically evaluate pictures of all the vehicles involved, interview any witnesses, and look at police reports to build a case for negligence if negligence played a part. 
What Type Of Experts Are Used During An Auto Accident Injury Case?

 
As part of building a personal injury case after a car accident, your car accident lawyer will need to consult with other experts. For instance, they may consult with medical professionals about your injuries to get a better sense of what recovery might look like so they can put an appropriate dollar value on your pain and suffering for that injury. 
Experts your lawyer may consult with can include: 
Accident reconstruction experts
Medical professionals and specialists
Mechanics
Economists
Actuaries
Life care planners
Home medical care providers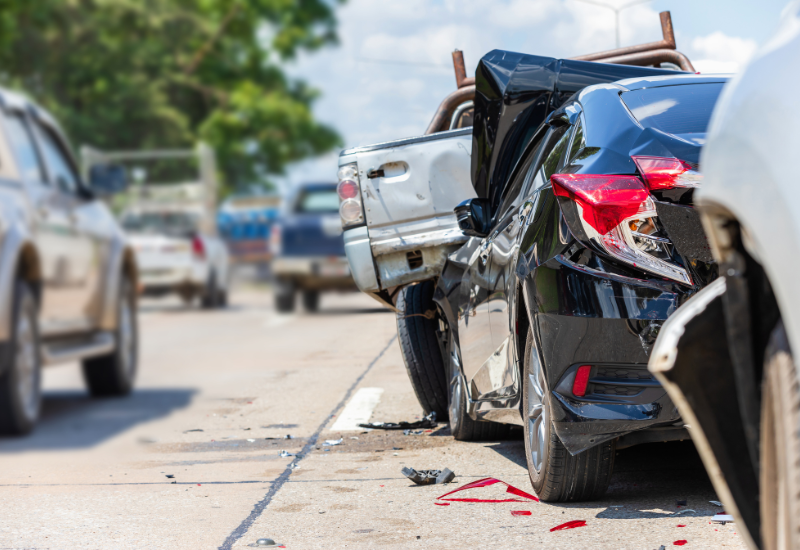 These experts may also be called on later in your case to provide written or verbal testimony. 
In fact, the experts involved in a case are one of the advantages working with a car accident attorney can give you. 
Over the course of their career car accident attorneys develop a list of relevant experts that they can consult with for cases. That means you can often get better opinions faster if you work with an established car accident attorney.
How Do Lawyers Negotiate With The Insurance Companies?
Negotiating with the insurance for your car accident is one of the most important parts of any car accident investigation. Having documentation of your car accident as well as expert opinions to help counter any experts the insurance company might have is important. 
At this phase, your attorney will try to get a resolution for your case without having to go to court. They'll negotiate for a better settlement than the one you were initially offered and attempt to get a settlement that matches their evaluation of the accident. 
Many car accident personal injury cases end here with the insurance company agreeing to pay more for the case. However, if the insurance company doesn't want to increase the payment, if what they offer isn't reasonable for the situation, or if there is a reason to bring a case against someone else involved in the accident, your attorney may recommend moving forward with a lawsuit after this negotiation. 
Preparing For Trial And Filing Lawsuit
Filing a lawsuit is a complicated process. If negotiating with your insurance company fails, your lawyer may choose to put together more documentation (is available) or update your case before filing a lawsuit. 
This process also isn't as simple as scheduling a date with the courthouse. Here's what you should expect if you're in an accident and your car accident attorney recommends moving toward a lawsuit. 
It's important to get all the details of the lawsuit right. Small mistakes in filing or preparing for a case can lead to it being dismissed long before you get to court. 
Discovery
Discovery is the phase where lawyers on all sides of the case provide information and documentation to one another. 
That might seem odd to most people, especially since surprise evidence often plays such a big role in courtroom dramas, but it's an incredibly important part of the process. 
Discovery protects everyone's right to have access to all the information about the case. That way the case can be decided on the facts instead of on surprise information or 'gotcha' evidence. In fact, there are times when evidence that wasn't included in discovery might not be allowed in the case at all. 
All of the car accident lawyers involved in these cases will ask a lot of questions in addition to providing documentation and any other information collected before discovery. Investigations can often continue during discovery, so more information and documents may need to be collected. 
Deposition and Testimony
Your car accident lawyer will already have been working with experts from the start of your case, but this is the phase where that testimony is formalized and entered into the court records. Called deposition, this kind of testimony is given under oath. 
You may be called to give a deposition about your car accident, and the police officers involved, witnesses to your accident, and consulting experts may all be called to give their own depositions as well. 
Your attorney will spend some time preparing you for your deposition, including asking similar questions and coaching you on how you can safely answer the questions. This is important because ambiguous language and certain phrasing may be confusing in a deposition, and it's critical to avoid getting confused or flustered during your deposition. 
Everyone giving a deposition will probably have some of this coaching unless they are experienced in giving a deposition and already know how to communicate clearly in a court setting. Don't feel bad that you're getting this coaching, and feel free to ask questions so you can be sure you're prepared before your deposition. 
It's also important to remember that you can always say 'I don't know' or 'I don't remember' if you're uncertain of the facts of the case. Since your deposition is given under oath, it's important to be as truthful as possible and to avoid hedging when you don't know. 
In some cases, like if your accident resulted in a head injury, you may need to say you don't know or don't remember more often because of the injuries. Your lawyer should help you prepare and give you some tips to tell when you can answer a question and when your memory is too foggy to answer. 
Mediation Or Settlements
Going to court isn't always the ideal scenario for your case, even after you've filed for litigation. There is a small amount of risk in even the most certain cases because juries can surprise lawyers and the courts. Unfortunately, a lot of car accident cases are anything but cut and dry, so the attorneys involved are likely to try and settle out of court. 
If your attorney recommends trying to settle you shouldn't be disappointed. A lot of car accident cases end in mediation and settlements, and you'll still probably get a better settlement than you would have if you hadn't moved forward with litigation. 
If you move forward with mediation a trained expert mediator will meet with all of the involved parties to negotiate a settlement that works for everyone involved. Your car accident lawyer should be able to tell you if the negotiation has gotten you a good settlement, or if you should push forward with a trial.
Trial and Appeals Phase
Many car accident cases don't get to this phase, so don't worry too much. Contacting a car accident attorney for help with your case doesn't automatically mean that you're going to wind up in court over your accident. 
But, just in case your situation does warrant a court case it's important to know what to expect in court. 
Trial Court
In most cases, if your car accident case makes it to trial you'll be in a jury trial. That means that you'll have both sides argue their case in front of a jury. They'll go over the facts of the case, relevant details of the law, and any complications in the case that could change the jury's mind. 
Once the case is heard, the jury will give a verdict. 
The whole process can take between a few days to a few weeks. Shorter trials are rare. 
If the jury rules in your favor that's the end of the trial. However, if the rule against you and you or your attorney thinks that the court might have made a legal error you can appeal your case.
Appeals Court
Appealing a court verdict is a difficult and serious process but may be necessary if the court made a serious error in your case. When you appeal you submit your trial to a higher court for review. 
Appeals courts can overturn a decision, order a retrial, or say that there wasn't anything wrong with your trial. Depending on the situation you can appeal the decision of an appeals court and move higher up the court system, but that process is difficult and rare.