Are you looking for a Car Accident Lawyer?
Have you been in a car accident? You need qualified representation ASAP.
Being in a car accident is always serious, even when the accident is minor. We understand that being in a car accident is hard and stressful, and we want to be there to help support you through it. Every car accident attorney at Esposito Law Firm brings experience, competence, and compassion to the table after your accident.
Don't wait until you're struggling with the aftermath of your car accident. Contact a qualified car accident lawyer right away so we can help make the process easier.
A car accident doesn't have to define your life. Having a car accident lawyer on your side will help you get back to normal life faster.
What Car Accident Lawyers Do
A lot of people think that car accident lawyers are only involved in car accident cases once you go to court, but that isn't true. The truth is that most car accident cases never actually get to a trial court, they're resolved long before.
So what do car accident lawyers do if they don't just represent their clients in the courtroom?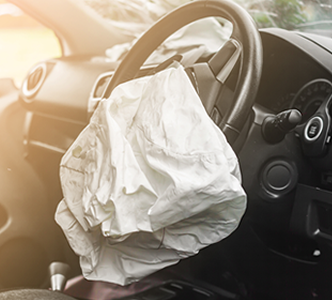 A good attorney focuses on their clients and their client's needs. Sometimes a client is better served by negotiating for a better settlement with an insurance company, while others are well served by taking a case to court and trying to get a trial verdict.
Attorneys also help put together the case, determine what a car accident might be worth, and put numbers to non-monetary costs.
For instance, if you're a hairstylist and your arm is broken in a car accident with a negligent driver the cost of that car accident is much more than your medical bills for the care of the arm. A broken arm represents lost income, lost income opportunity, and potentially ongoing loss of income depending on how well it heals.
Car accident lawyers can help figure out what those costs are and argue on your behalf to make sure your accident settlement makes sense.
How Having A Car Accident Lawyer Can Help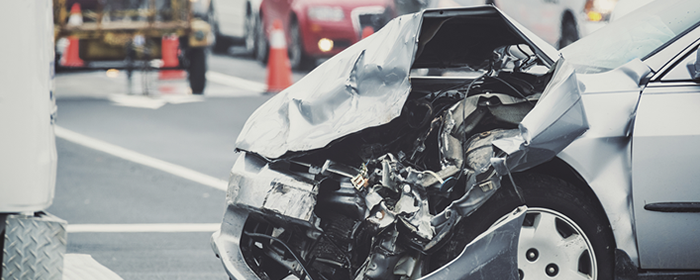 Having a car accident lawyer is critical for a lot of the steps we've just talked about. If you want to go to trial, it's really important to have an attorney on your side so you have high-quality legal representation. But having a good car accident lawyer is important for other parts of this process too.
Your car accident lawyer will be able to give you advice on what kinds of expenses you should be tracking, for instance.
Having a professional network of experts can also help you and your lawyer build your case, which is critical if you end up taking your case to court.
Many car accident lawyers also know which arguments are most effective for different insurance companies, which can help you resolve your case faster than if you're arguing on your own and bring in a car accident attorney later on.
Even if you aren't sure whether you have a case an attorney can help since they can give you a little more guidance on your case and whether you should pursue it.
Common Types of Car Accident
Now that we've talked a bit more about the car accident case process, you might be curious what car accidents look at. Most people will be in at least one accident in their life, but if you haven't been in an accident, or if you haven't been in a bad accident, you may want to know more.
This section will just give you a quick overview of the different kinds of accidents. We'll also talk about some common causes of accidents and what kinds of injuries accidents can cause in the next several sections.
Common Injuries After A Car Accident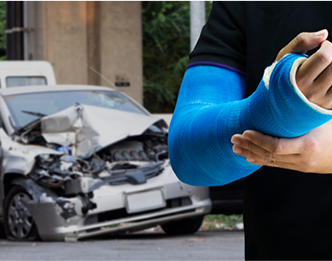 There are a lot of injuries that can happen after a car accident. These are just a small percentage of those injuries, but they can help give you a sense of how serious car accidents can be.
What You Should Do After Getting Into A Car Accident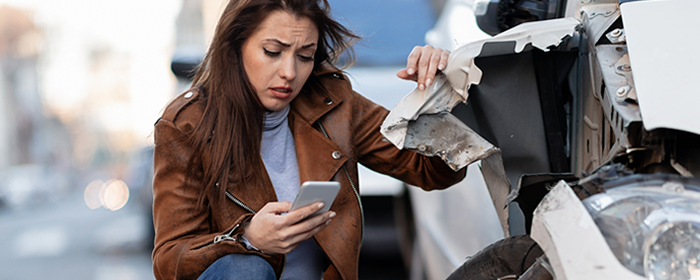 If you've been involved in an accident it's normal to be overwhelmed and upset. Knowing what to do ahead of time can help make sure you take the right steps to handle the situation and get started on moving forward. Here are some simple steps you can take to protect yourself after an accident.
Contact Esposito Law Firm For A Car Accident Attorney Consultation
If you've been involved in a car accident, you deserve to work with a car accident lawyer that understands how stressful accidents can be. Our team brings a lot of experience to the table, and we know it's important to be compassionate and to give each of our clients all the attention their case deserves.
Work with an attorney you can trust and who always puts your wellbeing first. Work with an experienced team that always puts your welfare first.
Contact us to schedule a consultation as soon as possible after your accident. Even if you aren't sure whether you have a good car accident case we may be able to help.