Have you been in a car accident in the Keystone area? You need qualified representation ASAP.
Being that the roads and highways are so heavily traveled in the Keystone area, you are going to want qualified legal representation prepared to take on anything if you were to be involved in a car accident. You need to hire a car accident lawyer in Keystone.
Here at Esposito Law, headed by community beloved attorney Brian J Esposito, you can be ensured that any accident you are involved in within the Keystone community can be represented to the best of your ability. Our firm takes pride in awarding our clients a full compensation that takes care of all your costs incurred as a result of the accident. These settlements often include full coverage of any medical expenses and compensation for any time missed from work.
Along with our stellar performance in the courtroom, you can be assured that you are being paired with a caring family prepared to ease your reservations about the process during this time of great crisis. Finding a way to move on after being involved in an accident can be tough. With the right car accident attorney and the team around them, you can be assured that you will come out victorious.
Here is what to look for in a Keystone Attorney…
You need legal representation that has seen a multitude of cases like yours and has consistently been able to award satisfactory outcomes. Nowhere is this better exemplified than at Esposito Law along with Mr. Esposito. Someone who is able to perform under pressure with the constraints of the case given is an attorney you need by your side. This is the mark of a tempered attorney who knows what it's like to win and exceeds at showing that in the courtroom.
This one goes hand in hand with confidence. You want a car accident attorney who has been servicing your community for a good number of years. This service record paired with a history of success shows that your case will be put in good hands, ensuring that you can take your hands off the wheel and relax as your attorney delivers results above all expectations.
Nothing is more important than making sure you feel safe and secure confiding in your representation and their team; this is best exemplified with the team at Esposito Law. Hire a local car accident lawyer in Keystone. We know what it's like to be in crisis as your world is rocked by a recent accident. We are also excellent at providing comfort and consolation to our customers as they attempt to navigate this new territory post-accident. Injuries and such can have many feeling uneasy about the future; with the right assurances, we put you on the track to healing and consolation.
What do accidents look like in the Keystone area?
1. Highway related accidents
With several major highways crossing through the community, one of the more common forms of an accident in the Keystone area of Hillsborough County is collisions on the highways. These collisions can be attributed to a few different things: faulty roadwork, distracted drivers. No matter the reason, we feel confident we can award you with a satisfactory settlement that takes care of your needs in full. As mentioned previously, faulty roadwork can be the result of bad signage that makes the driving instructions unclear. Luckily, we here at Esposito Law have seen this a number of times in the Keystone area and are prepared to handle the situation.
Also mentioned earlier was the threat of distracted drivers on the roads. These are often incompetent motorists more concerned with the radio than the safety of others. Luckily, there is a firm in your area that has prosecuted a multitude of delinquent drivers on the road. Nearly all of these cases are won and awarded our clients with satisfactory compensation for their troubles and injury.
3. Driving under the influence
Unfortunately, accidents caused by motorists under the influence of a substance are more common in the Keystone area than many would like to admit. We acknowledge this threat and are prepared to take it head-on with a lawsuit that will result in your compensation and healing from the collision. Not all attorneys are prepared to sit with you through long criminal and civil proceedings; we are. Hire us, your local car accident lawyer in Keystone.
Let's quickly go over what you should have picked up about accidents in the Keystone area…
Auto collisions on the roads of Keystone are more common than any of us would like them to be, when one comes knocking on your door, you turn to a qualified attorney like Mr. Esposito at Esposito Law Law and let them handle it.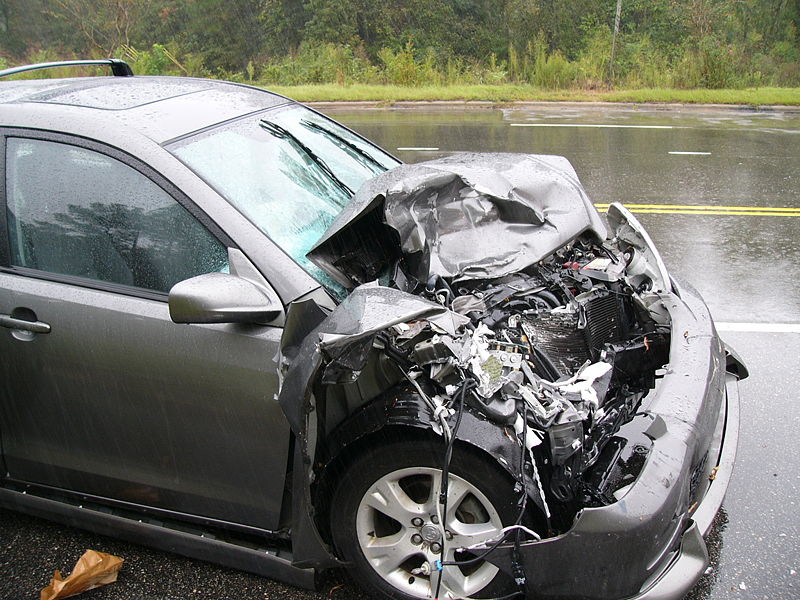 Doing this will ensure that you are compensated to the fullest and are able to afford any time missed from work or unexpected medical expenses.