When you've been in an accident there are a lot of things you need to take care of right away. Sometimes it's calling out from work, or calling and letting family know what's happened. Sometimes the most important thing is just getting somewhere safe and getting medical care.
But after the crisis has passed, there's usually still a lot of that you need to deal with after a car accident. Reporting the accident to insurance and hoping for a reasonable settlement is only the first part of the equation. It's common to need ongoing medical care, have big bills for car maintenance or replacement, and other costs that come along with getting in an accident.
If you're overwhelmed by everything that needs to be done after an accident, don't worry. Having a qualified car accident attorney like Esposito Law firm on your side can make things a lot easier.
Here's what you need to know about getting a car accident attorney, car accidents in Orange City, and the first steps you can take to help get yourself on the road to recovery after an accident.
How Having A Car Accident Attorney Can Help?
Getting an attorney can sometimes feel like it makes your accident, and the aftermath, a lot more real. We want to reassure you that your car accident attorney is only there to help. Getting an attorney doesn't automatically mean your case will need to go to court, or that you'll have to fight harder with insurance companies to get the settlement you deserve.
In fact, the opposite is true. Having an experienced car accident on your side can help you get a better settlement right away!
That's because your car accident attorney already has the experience you need negotiating with insurance companies, collecting accident information and evidence, and putting together the total expenses after an accident to make sure you get the compensation you deserve.
That's all a huge benefit to most people because it means you don't have to worry about whether you're getting the best settlement or whether you'll have the resources you need to recover.
Especially in cases where your accident was severe, or where you have long-term injuries to care for, having a qualified attorney on your side will help make sure your whole situation is taken into account.
Insurance companies usually try to minimize payments and make people settle early. Your car accident attorney will help you figure out what the best next steps are for you and your situation, not the insurance companies.
The possibility of getting a better settlement isn't the only advantage of having a qualified car accident attorney on your side, either. Having an attorney handling your case gives you more room to focus on recovering, and also means you have a qualified guide helping you navigate the more difficult parts of the process.
Having someone answer your questions and explain the terms of an offer or why you're getting the kind of settlement you're getting, or when it might be time to go to court, is one of the biggest helps you can have when it comes to car accident cases.
Common Accident Causes In Orange City
Distracted drivers are one of the most common causes of accidents throughout the country. That's because it's hard to react to a situation if you don't see that it happened, and in a car not reacting is a recipe for an accident.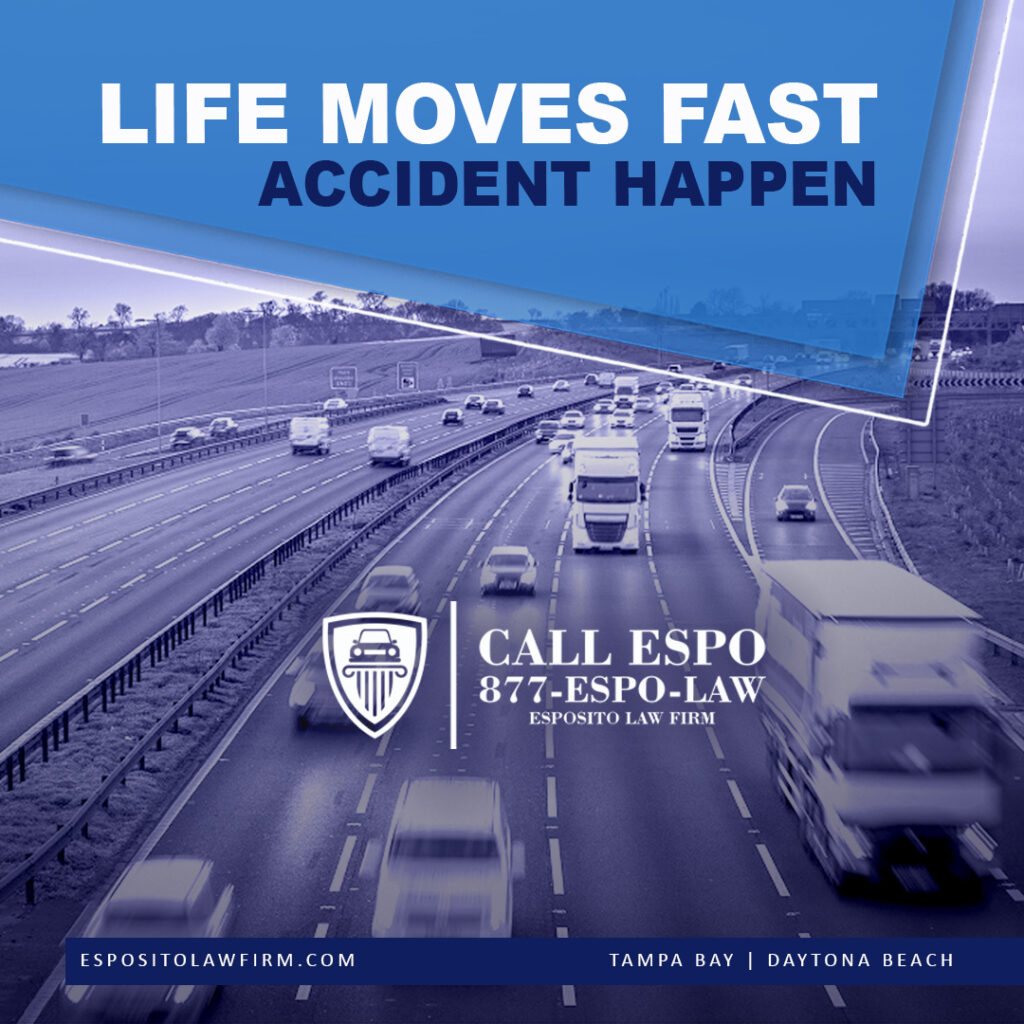 There are lots of kinds of distracted driving accidents that can happen in Orange City. Common accidents range from drivers using their cell phones, changing something on their dashboard GPS, or even looking in the backseat to help children or pets with something.
The problem is that there are endless sources of distractions, which means that drivers are responsible for making sure they're focused on the roads and paying enough attention to be safe. If you really have to deal with a distraction right away, it's usually better to pull over and deal with it parked rather than trying to deal with the distraction while you're driving.
Speeding is another common cause of accidents, not just in Orange City, but nationally. Speeding makes it harder to respond appropriately in a moment of crisis, which often means it's harder to avoid accidents.
Speeding is also a problem because most roads are designed with a specific speed in mind. That affects the kind of surface on the road, the pitch of the road, and even how wide the lanes are. If you're speeding on a road not designed for those speeds it can be difficult to maintain control and stay in the correct lane.
All of those problems increase the risk of accidents while speeding, and mean it's incredibly important for responsible drivers to stick to the posted limits.
Driving Under The Influence
Driving under the influence is another common cause of accidents, especially late at night. Unfortunately, while most drivers know that you shouldn't drive while under the influence of alcohol or other recreational drugs, many don't realize that you also shouldn't drive while using a wide variety of prescription medications, including many sleep meds and prescriptions to help treat pain or chronic health conditions.
That means that there are a wide variety of ways drivers can drive under the influence, sometimes without realizing that they are at a much greater risk of accidents
Always check to see if it's safe to drive under the influence of any new medication, and wait till you know how that medication is affecting you before driving.
Not Obeying Traffic Lights
Traffic light-related accidents are also relatively common in Orange City. People running red lights, or trying to sneak through the yellow before it turns, can lead to a higher rate of accidents than stopping at the light when possible.
All drivers need to pay attention to traffic lights since traffic light accidents can often be more serious than other accidents. These kinds of accidents are also more likely to affect pedestrians in crosswalks than other types, which means that there is an even greater risk of serious injury.
Weather And Poor Driving Conditions
Orange City also has to deal with its fair share of rain and poor weather conditions. Even though the weather is usually good here, that just means there's even more risk when conditions get bad because drivers aren't used to dealing with those conditions.
Driving in bad weather can be difficult, so it's best to stay home if you can and drive more carefully than normal if you have to be out in bad weather.
What Should You Do After An Accident?
Knowing what to do after an accident is one of the most important parts of being prepared in advance.
You'll need to deal with the immediate aftermath of the accident before taking these steps. That includes things like talking with the first-responders, getting medical care as needed, and getting home and somewhere safe.
Once you're taken care of and the immediate crisis is over, here are the next steps you should take to make sure you have your best chance of recovery.