What Is Negligent Security?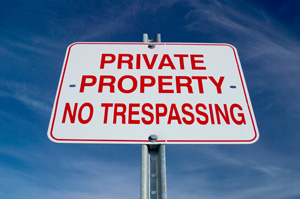 Your personal safety is probably very important to you. You expect that when someone invites you on to their property, that property will be safe and secure. Sadly, property owners do not always take the necessary steps to keep their property safe as they should.
This is known as negligent security and is a very serious issue. 
When you are invited onto someone's property, it is their legal obligation to make sure that you are reasonably safe on that property. The property owner is also responsible for keeping you safe from criminal activity. They are responsible for warning you of any potential danger and make sure the property is generally safe for the people that are there. They should provide proper lighting, adequate security personnel, and proper surveillance in the parking lots to prevent criminal activity such as assault and armed robbery. 
Visitors are put at risk and often harmed when property owners fail to provide these safety precautions. When this happens property owners can be charged with negligent security. These laws apply to public and private property including all residences and places of business. 
Negligent security can often result in serious injury or even death. Unfortunately, most people don't know their rights in negligent security cases, or that they have the option to seek compensation after an injury. If you find yourself the victim of a negligent property owner, you need to act quickly. If you or someone you know find yourself injured due to a negligent property owner, call Esposito Law Firm today. We'll get you the compensation that you deserve.
The attorneys at Esposito Law Firm can help you figure out exactly what caused your accident and file a claim to receive compensation. Your lawyer can also help you file your claim against the ones responsible for your injury. If you or someone you know has been injured due to a property owner's negligence, call Esposito Law Firm P.A. today at 813.992.4878, for a team that will help you overcome a trying time with peace of mind and the compensation you deserve.