Were You In An Accident In Edgewater? Don't Wait, Get Qualified Legal Assistance Right Away.
Getting in an accident can be bewildering and leave you wondering what to do next. Once you've made sure you and anyone else involved in the accident are physically okay, it's a good idea to seek legal representation for a qualified car accident lawyer in Edgewater.
You might not need to call a lawyer on the scene of the accident, but you should contact a Car Accident Lawyer in Edgewater as soon as you can.
A qualified car accident attorney can help you manage your claim with insurance, make sure you're getting reasonable payouts, and make sure the insurance actually covers the reasonable costs of your accident. Whether the accident was determined your fault or not, a qualified lawyer may be able to help.
Being in an accident is always difficult but having the right help on your side can make it a lot easier.
What Is Good Legal Representation Like After A Car Accident?
Having a Car Accident Lawyer in Edgewater on your side will help make sure there aren't any problems with your insurance claim. They're there to make sure your claims are reasonable, and to help prevent your insurance from paying out an unreasonable minimum.
Your Car Accident Attorney can also help with negotiations, provide expert advice, and help you prove why you need a large settlement if your original offer was too small. Since Car Accident Lawyers have a lot of experience negotiating in these circumstances, you can rest assured you're getting a good offer instead of second-guessing whether an insurance offer is reasonable.
If you're in an accident due to someone else's negligence, you may also be eligible for compensation for your pain and suffering, the damages to your vehicle, and any lost productivity or medical bills. An attorney can help make sure their insurance pays what you deserve and handle any court cases resulting from the accident.
Your Car Accident Lawyer will be able to determine what your best next steps are when it's worth it to go to court, and when you should pursue additional compensation after a car accident. They'll also be able to answer your questions about the process, how much time you'll need to invest in pursuing a case, and how long you have to decide what the right option is for you.
What Kinds Of Car Accidents Are Common In Edgewater?
Car accidents in Edgewater aren't just limited to US-1 and South Riverside Drive. Those areas certainly see more accidents every year, but accidents can happen anywhere. Here are some of the most common causes of accidents in Edgewater so you can be prepared.
Knowing what kinds of accidents are most common in your area is one of the easiest ways to avoid accidents and make sure you're driving in a way that helps prevent accidents for everyone.
Florida might be famous for its great weather, but that doesn't mean that it's immune from bad weather. Heavy rains and windy storms can be common on the Florida coast, which means that Edgewater has its fair share of bad weather accidents. Poor visibility, bald tires, or even just a momentary distraction can all cause bad weather accidents in Edgewater.
If you're driving in bad weather conditions in Edgewater, it's important to remember that you need to drive more cautiously and to keep limited visibility and wet road conditions in mind. Most cars need a little extra braking room when conditions are wetter, which can be particularly important in heavy traffic or around a lot of streetlights and stop signs.
Even though the conditions aren't your fault, it's important to have an attorney on your side if you're involved in a bad weather-related accident.
Rear-end accidents are some of the most common kinds of accidents anywhere, and the same is true in Edgewater. This type of accident can happen from brake failures, speeding, not allowing proper follow-distance, or even poor road conditions. It's also common for rear-end accidents to happen when drivers are distracted or forget that they need more braking distance in poor weather.
When you're involved in a rear-end accident it's best to get an attorney as soon as possible because many insurance companies try to pay out the absolute minimum since these accidents are so common.
Semi drivers spend a lot of time on the road and sometimes put in long hours between breaks and rest stops. Many other drivers are also nervous around semis or don't know how to give a semi enough space or respond to their driving.
That means that there is always a risk of accidents around Semi-trucks. When it comes to vehicles this large, accidents tend to be more serious as well. Semis also need a different kind of driving style, not just for the truckers, but also for the people driving around the vehicles. Vehicle physics means that cars and trucks driving too close to a semi are at increased risk of an accident.
Semi-trucks also need more space when turning and have some maneuvering limitations that can make it harder for truckers to avoid accidents on the road. That means it's especially important to make sure you're driving safely and cautiously anytime you're driving near a semi.
Since many semi companies are willing to take other drivers to court over settlements and accidents, it's important to have an attorney on your side, whether your accident with a semi was deemed your fault or not. Be prepared for your case to go further and to need more work to resolve and look for an attorney that has experience with semi-involved accidents.
Driving while intoxicated is always serious, but it's even more serious when the intoxicated driver causes an accident. It's also important to remember that there are a lot of different substances that can contribute to intoxicated driving, including many prescription medications. It's not enough to simply avoid drinking and driving, drivers are also responsible for making sure they aren't under the influence of any substance that might impair their ability to drive.
Whether you were hit by an intoxicated driver or were intoxicated yourself, it's critical to contact an attorney as soon as possible. Getting support to help handle insurance and the claims process after this kind of accident is one of the best things you can do to make the process easier.
What You Should Do After A Car Accident In Edgewater
Knowing what to do after an accident is one of the most important parts of making sure you get the best possible outcome. Working with a qualified and compassionate attorney will help you to recover and make moving on with your life much easier.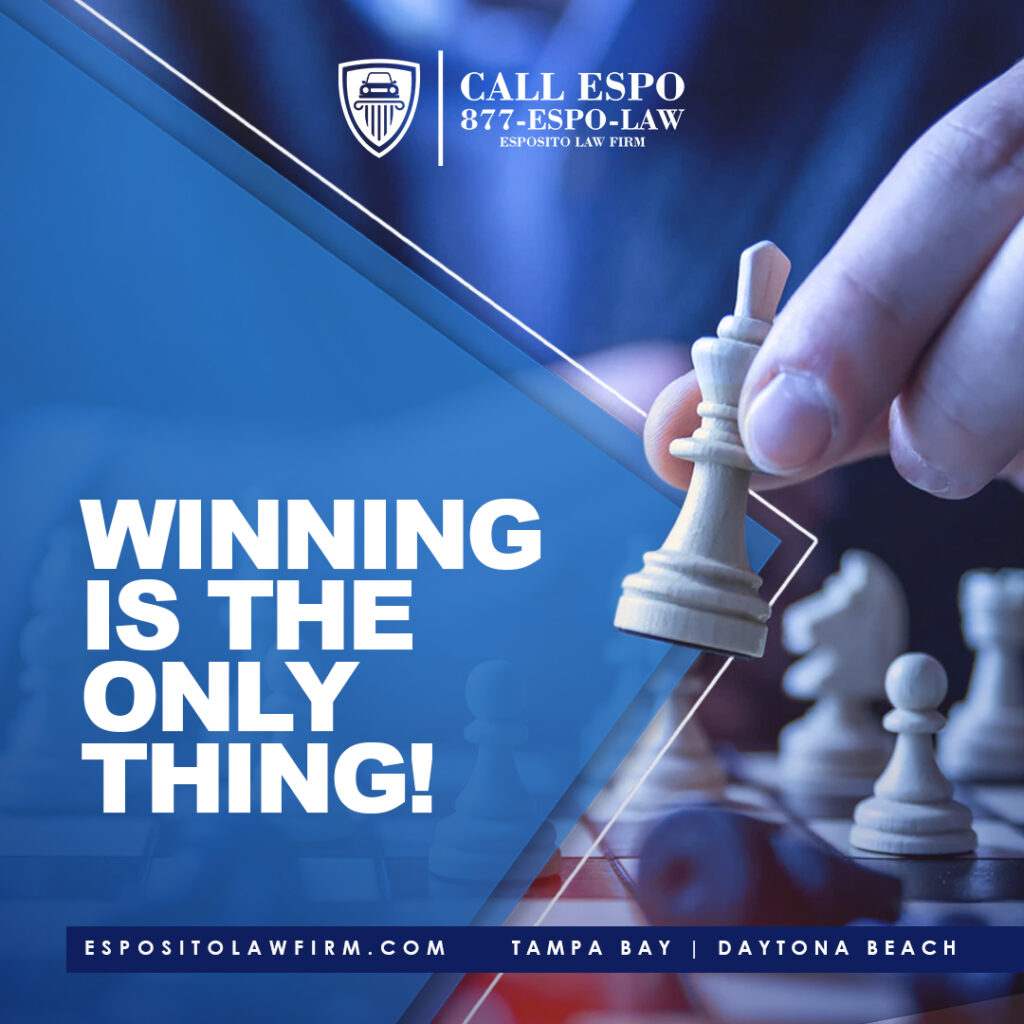 As soon as you're safe and taken care of after an accident, you should get in touch with a qualified attorney. Take some time to do your research. The last thing you want is to work with an attorney that can't really help with your case based on a TV or radio advertisement. Look for someone with a good track record in your area, and who is experienced with the specific kind of accident you're dealing with.
After consulting with your attorney, it's important to get the police records of your accident. These records may contain details you've forgotten and will help your lawyer prepare your case. Of course, this is mostly necessary if your attorney feels that their representation is necessary and helpful. Most lawyers won't take on a client if they aren't sure they can help them.
Police records can include their own account of the accident, witness reports if any witnesses were available, and traffic cam records of the accident. Be sure to ask for all the records related to your accident. The more information you're able to gather at this phase, the better.
Most people aren't sure what kinds of expenses they can be reimbursed for or can be included in an insurance claim or court case. That means it's important to keep track of everything, so your lawyer has as much detail as possible when claiming on your behalf. The more detail you include, the more exact your lawyer can be.
It's also important to keep track of ongoing expenses, like if you need physical therapy or other long-term treatments. You may also be entitled to compensation for ongoing costs in addition to the immediate costs of your accident.
We know how difficult things can be after an accident. Just trying to get on with day-to-day life can be hard enough, much less dealing with insurance claims and cleaning up after an accident. That's why we're committed to working with you to cover the full cost of your medical expenses, lost work, and other expenses because of your accident.
You deserve to have a well-respected firm on your side after an accident. We'll help address your biggest concerns and give you peace of mind that you'll get the stability you need to get back to life. Contact Esposito Law Firm today, a Car Accident Lawyer in Edgewater, to get the compensation you deserve.